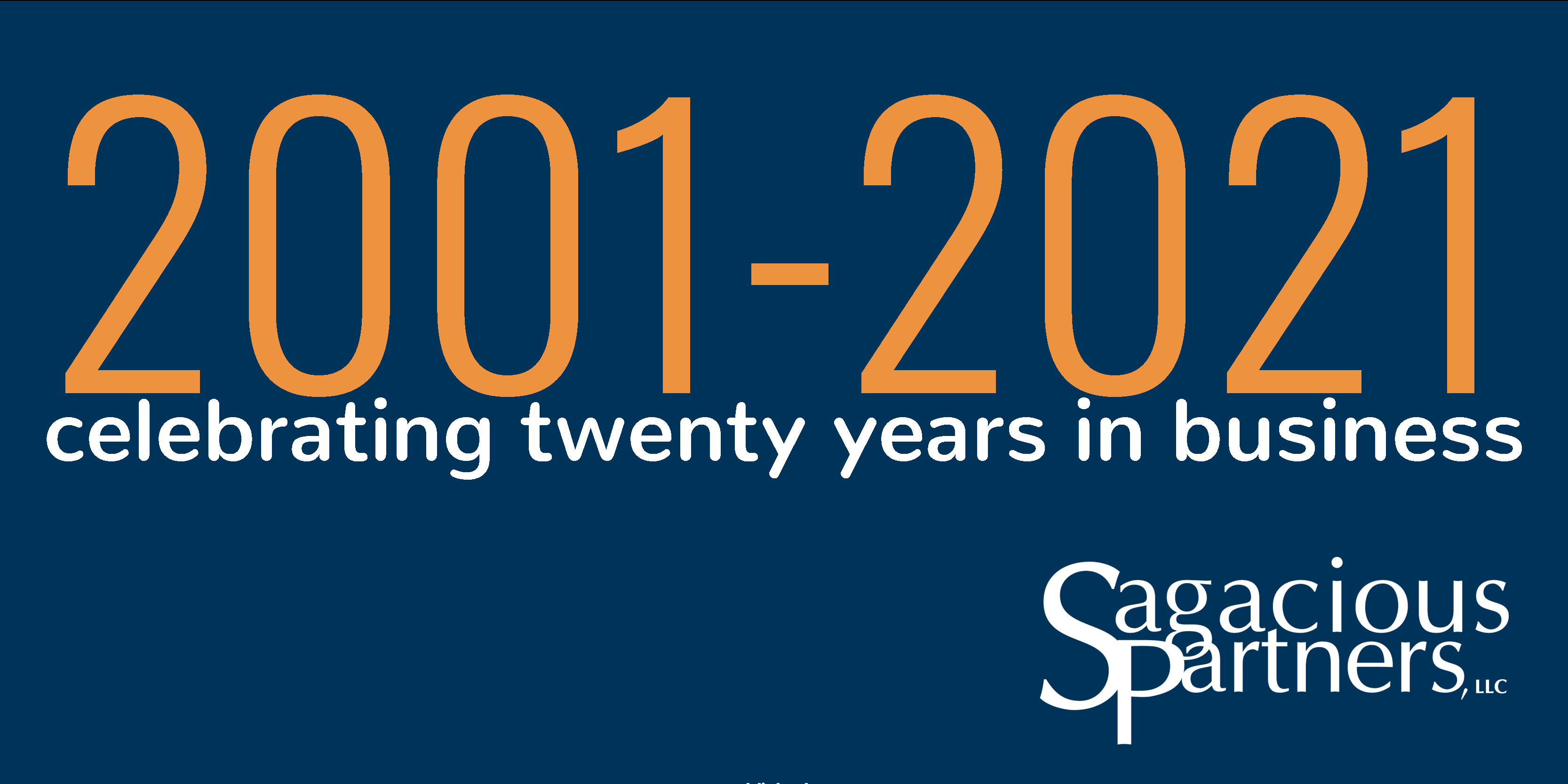 In the Beginning
I'm going to take you back in time to March 1, 2001. The world was significantly different in every imaginable way. Gas cost an average of $1.53 a gallon. Those of us who were early tech adopters were taking calls on our Nokia 8250 mobile phones: the world's first with a monochromatic display (a single color – blue – blacklight). A whopping 96% of us were using Internet Explorer to surf the 'Net. The first iPod would debut later that year, so we were still hauling CDs and Walkmans around to listen to our music. 
I was 39 years old, and had a 4-year-old daughter, a 2-year-old son, and a mortgage. I'd just spent the last three years as part owner of an internet startup and wasn't sure about the direction of the company (and I was the COO). When I started thinking about changing course in late 2000, I had interviewed with some national consulting firms and nothing panned out. So in January 2001, I thought, "If I can't find something else, maybe I'll just start my own business."
As part of the internet business, I had really enjoyed helping business owners make decisions about their web strategy, so the new idea was to serve as an outsourced CIO to help business owners make decisions about all of their information technology needs. I hastily put together my business plan: what would the business do, how would we make money, who would be our target market, etc. I was probably two pages into it when I let my wife Deb know, "I'm going to start my own company." Now, this was a bit of an issue because Deb had JUST left a full-time job with good benefits. We had two young kids at home. But she believed in me. I think her words were, "I'm going to support you, but don't mess this up." 
So I had a discussion with my business partner at the internet startup and told her I wasn't sure about the future of the company, and we came to an agreement about what I would do for the last several weeks (but as you know, when you announce that you're leaving, people quickly move on). I had mentally moved on, and they had moved on from me… I remember someone took over my office within the week!
It was time to focus on my new baby. I was basically nesting as a new business owner, doing all the things that you feel you need to do to make it "real": I researched a name, locked down a web address, set up a bank account, got a P.O. box, and set up the FROG ("furnished room over garage") as my new office. I hired our former creative director to create the logo and letterhead. Sagacious Partners was born. (A lot of people have asked me where the name "Sagacious Partners" comes from, so here's the story: I was looking for a word that had "CIO" in it, and I found "sagacious." And that seemed like a better name than Loquacious or Bodacious Partners).
When we settled on a logo and brand colors, we had the business card designed and there it was: Neil McLean, CEO and Managing Partner. It made it real. It may sound silly, but it was a big deal for me to see it right there in print. 39 years old and the CEO of my own empire.
Deb went back to working full-time hours (I am still indebted to her for this) and Sagacious Partners was formally launched on March 1, 2001. I'm pretty sure I worked every single day, doing something. As a new business owner, you're just scared. I set up an advisory board of people I trusted to give me good advice (including my lifelong mentor/Dad; David Dunn – who later became a client; and Fred Monk – a prominent business journalist and friend). I scheduled our first advisory board meeting at the Capital City Club, and shared my business plan with them. I met with other successful business owners to get advice about being in business and let them know what I was doing. They introduced me to others.
Soon opportunity called. I went to Walter Bull, an entrepreneur and the owner of several successful businesses, and he said he would be willing to put me on retainer. I had my first client.