We are proud to offer our clients a unique space for EOS® sessions – aptly called our Session Room.
We find that having a place to go and get out of your usual surroundings helps you stay laser-focused on the task at hand: working "on" the business rather than working "in" the business. No interruptions from your office to knock you off the rails, nothing on the wall or in the halls to remind you of a deadline you're up against, and the privacy needed for the most effective EOS® sessions.
Our Session Room is located in downtown Columbia at 1000 Catawba Street. It provides boardroom-style seating for even the largest of leadership teams (minus the stuffiness). Plus, we always have snacks. Lots of snacks.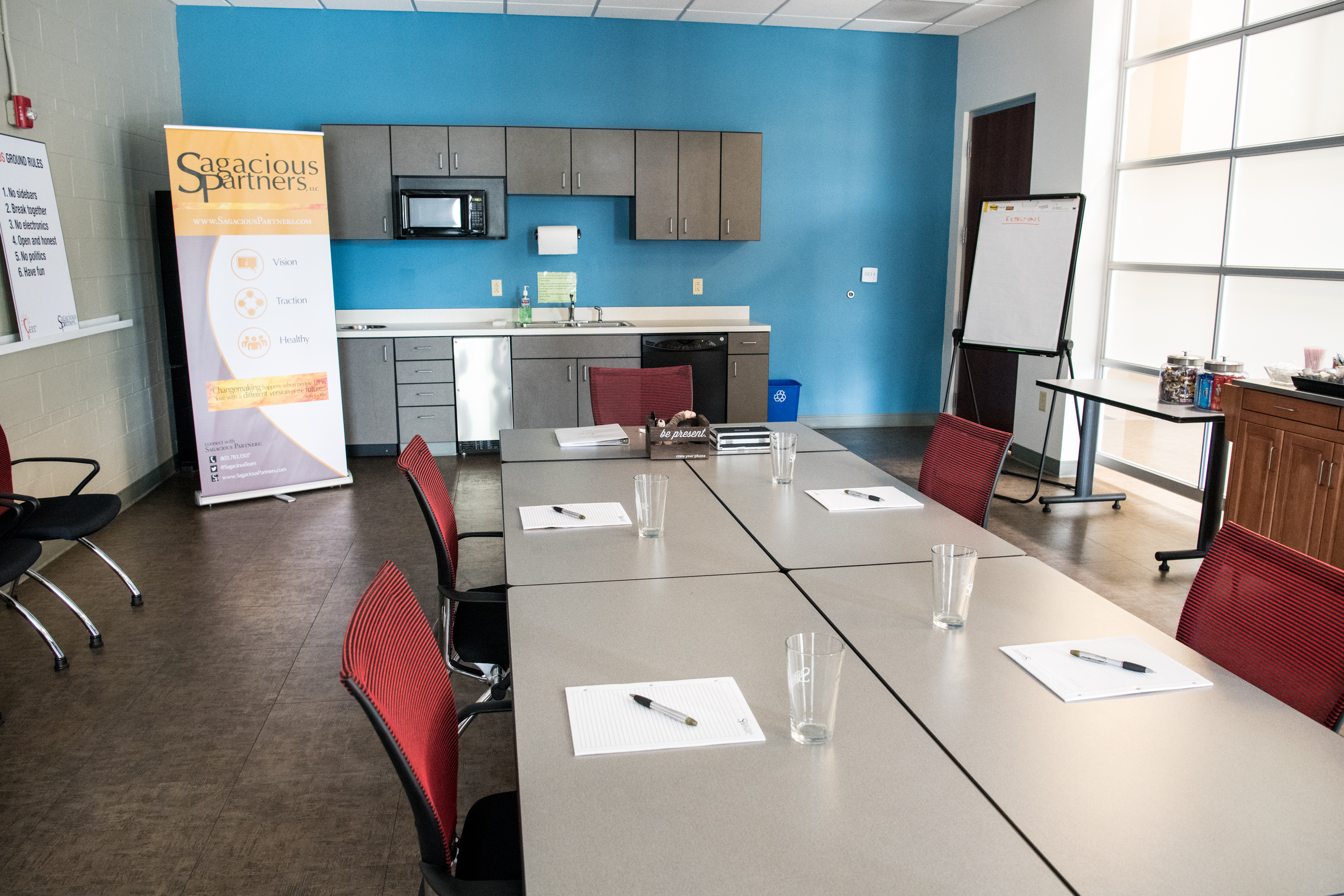 "Neil did a great job guiding us through the process. In our quarterly meetings, he let us take our discussions where they needed to go to resolve issues, but helped us refocus if we strayed too far into the weeds. We have eight people on our leadership team, and we always ended the day feeling good, with a sense of accomplishment."
Michael O'Leary, CEO, Rhythmlink