Neil McLean
sits in the Visionary seat for Sagacious Partners. He began his career as a high school football coach and that's where he discovered his passion for bringing out the best performance in teams. Team building has been a continuous theme for Neil… serving as a U.S. Air Force Officer, as partner of an internet startup that he grew from 8-45 employees, and again in 2001 when he formed Sagacious Partners.
Neil's firm is a South Carolina based executive coaching firm dedicated to helping companies and communities grow. McLean is the first Certified EOS Implementer™ in S.C. and has worked with more than 40 CEOs and leadership teams helping them gain traction and breakthrough results in their businesses.
McLean received his BS-Engineering and MBA from the University of South Carolina and participated in executive education programs at Wharton and Harvard Business Schools. Neil serves as Vice Chair for Providence Health and was named to Columbia Business Monthly's  "50 Most Influential" in 2011 and 2012.
Neil lives on a pond just outside of Columbia in Blythewood, S.C. with his wife Deb and dogs Pete and Cooper. Children Veronica and Thomas are off to college but still maintain bedrooms in the home.
Hometown: Columbia, S.C.

What do you do really well?
See the big picture. Help others believe. Simplify. Coach. Cook.

What are some things you care about deeply?
Deb, Veronica and Thomas. USC Football.

What upsets you?
Excuses. When the Gamecocks lose games that they are supposed to win.

What grounds you?
Walking or running around the old cow field next door to my house. Fripp Island. Planting new things in my yard.

What word describes you best as a person?
Sagacious (here's a definition)
Meghan Hickman
sits in the Integrator seat for Sagacious Partners, and is a partner and Chief Operating Officer for the company. Thanks to experience leading large nonprofits, industry groups and regional collaborations, Meghan's expertise is rooted in strategic thinking and planning, facilitation, and project management. After joining the company in 2012, she rose quickly through the company ranks and now oversees the community growth practice at Sagacious Partners.
Prior to joining the SP team, Meghan spent nearly six years working for a United States Senator. During that time she served two years as a press secretary on Capitol Hill. Following that, she entered the private sector with Stratacomm, a Fleishman-Hillard Company, and managed full-service, national public relations campaigns.
Meghan's unique ability is conducting others with a resilient inner and physical strength – earning their trust and crafting strategies that create clarity from chaos. Sagacious Partners and the clients she works with get the benefit of her ability to integrate both vision and action into excellence.
Meghan, a self-proclaimed news junkie, is a magna cum laude graduate of the University of South Carolina Honors College (a proud Gamecock!), and she enjoys visiting her 12 nieces and nephews every chance she gets.
Hometown: Anderson, S.C. (the "Electric City")

What do you do really well?
Sarcasm. High fives. Facilitating damn good meetings. Being an aunt. Lifting heavy things. Bagging groceries AND carrying them all into the house in one trip.

What are some things you care about deeply?
My "people". My community. My faith. Red wine. Assessments! Making the bed EVERY MORNING.

What upsets you?
When haste makes waste. Mismanaged expectations. Running.

What grounds you?
Laughter. Awkward moments. Exercise. A dude named Wes.

What word describes you best as a person?
Maximizer – I love inspiring willing partners to maximize themselves and the world around them.
Kristin Hamilton
sits in the marketing seat and is part of the leadership team for Sagacious Partners. She joined SP in 2013 and leads the marketing and communications efforts for the company and for several SP clients and initiatives. Kristin's marketing experience comes from both the agency side (Erwin Penland in Greenville; Edelman in Chicago) and in-house (NAI Earle Furman in Greenville). She graduated from the University of Florida Summa Cum Laude with a B.S. in Advertising in 2006, and later with a Master's in Advertising. She's had the unique privilege of working remotely for SP since her oldest daughter was born in 2016 and currently lives in Spartanburg, S.C. with her husband Alex, daughters Hope and Sadie, and two dogs. When she's not working or chasing a toddler around, she spends her time working on house projects in their historic 1920's home, volunteering through the Junior League, or cheering on the Wofford College Men's Golf Team that her husband coaches.
Hometown: Okeechobee, FL (more cows than people)

What do you do really well?
Organize. Make lists. Laundry. Entertain toddlers.

What are some things you care about deeply?
Work/Life balance. Girls' weekends. Agriculture. Dairy products.

What upsets you?
Misplacing something. Last-minute changes. Toddler tantrums for no reason (is there ever a reason?).

What grounds you?
Cuddling with my daughter (when she sits still). Relaxing with a glass of wine and a mountain view. A weekend away with my husband. A clean house.

What word describes you best as a person?
Dedicated.
Katie Fox
came to Sagacious Partners in 2017 from Harbison Theatre at Midlands Technical College where she served as Executive Director. She has also served as a public school teacher, a theatre professional in Cincinnati, Chicago, and Seattle, and as the Director of Arts Education and Artist Entrepreneurial Development for the S.C. Arts Commission. For fun, Katie serves as a strategic planning facilitator for non-profit organizations. Really – for fun. That's who you're dealing with.
Katie's unique ability is probing and asking questions to determine the ultimate kernel of truth and motivation in any situation; and in using her well-honed communication skills to share that truth with others, inspiring everyone to bring their best selves and strongest skills to projects that serve the larger community.
Katie serves as president of the board of directors at Sexual Trauma Services of the Midlands; and also serves on the boards of One Columbia and The Power Company Collective. Other notable projects she has overseen include Columbia's New Audience Road Show, which introduced young adults to artists and arts organizations in the Midlands; TEDxColumbiaSC 2012, 2013, and 2014; and event production for the Columbia Quad Squad roller derby team.
Hometown: St. Louis, MO

What do you do really well?

Ask questions. Improvise on stage. Make ranch dip.

What are some things you care about deeply?

The opportunity for every person to fulfill their greatest potential. Ending sexual violence and supporting survivors of sexual violence. Dancing with the Stars. Hot tubs.

What upsets you?

People who don't work in service of others; snakes; alarm clocks

What grounds you?

TSA

What word describes you best as a person?

Manifest
Will Schenk
joined Sagacious Partners as a project manager in 2016 after starting with the company as a fellow. A graduate of Clemson University with degrees in both Economics and Environmental & Natural Resources, his broad background of knowledge gives him a unique perspective. His natural curiosity and expertise in producing relevant, concise research and strategy enables him to constantly seek and create new solutions for clients. Will's passion for placemaking and competitive spirit make him a natural fit for regionally-focused and statewide initiatives.
Will's unique ability is benchmarking the best to create a clear vision, developing decisive, forward-thinking strategies through his own dot-connecting lens, and competing tenaciously to set new standards for people and places around him.
A native of New Windsor, Maryland, Will spends his free days fishing the Congaree, backpacking the Blue Ridge and finding the best new restaurants and breweries in Columbia. He also serves as a mentor for innovative Richland Two teachers and faculty as they develop new projects through the R2 Innovates program.
Hometown:  New Windsor, MD (Motto: "We'll get a stoplight one of these days")

What do you do really well?

Research. Strategy. Carry things over mountains.

What are some things you care about deeply?

Placemaking. Conservation. Family (including my dogs, Riley and Mako).

What upsets you?

"Columbia's best attribute? It's two hours from the mountains and two hours from the beach."

What grounds you?

Time spent outdoors: there's nothing better than a long, difficult backpacking trip with tons of elevation gain in freezing-cold weather.

What word describes you best as a person?

Curious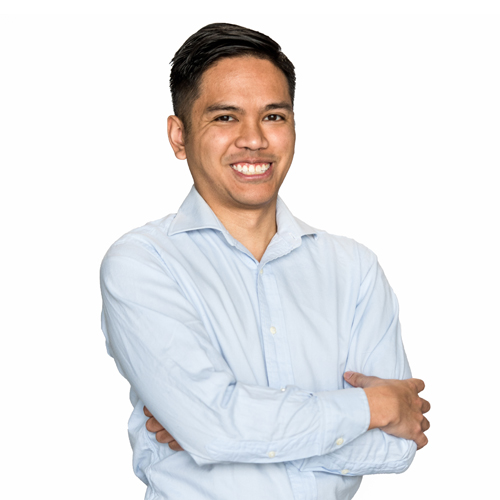 Hover over photo for throwback!
A native New Yorker, Anton Dela Cruz has made Columbia his home since 2012. He's tried his hand at a lot of different things, from researching the properties of nanomaterials to running a summer college prep program for underserved high school students to writing lyric essays about identity and mental health. Anton enjoys combining his technical savvy and writerly creativity to support his team and get a business's left brain talking to its right.
Prior to joining Sagacious Partners in 2018, Anton worked at Free Times as an Office and Circulation Manager and at K2 Tech Group as an Operations Coordinator. He continues to write creative nonfiction, earning fellowships and residencies with Lambda Literary, Breadloaf Orion, VONA/Voices, among others.
Outside of work, Anton enjoys eating at new restaurants and coaching his ragtag band of a tennis team, The Diminishing Returns.
Hometown: Yonkers, NY

What do you do really well? Keeping other people grounded. Interrogating assumptions. Eating.

What are some things you care about deeply? My dog Charlie. Literature, family, clothes that fit.

What upsets you? Passivity. A lack of imagination. Unfulfilled potential. Incorrect toilet paper orientation.

What grounds you? Quiet reflection. Reading.

What word describes you best as a person? Consonance